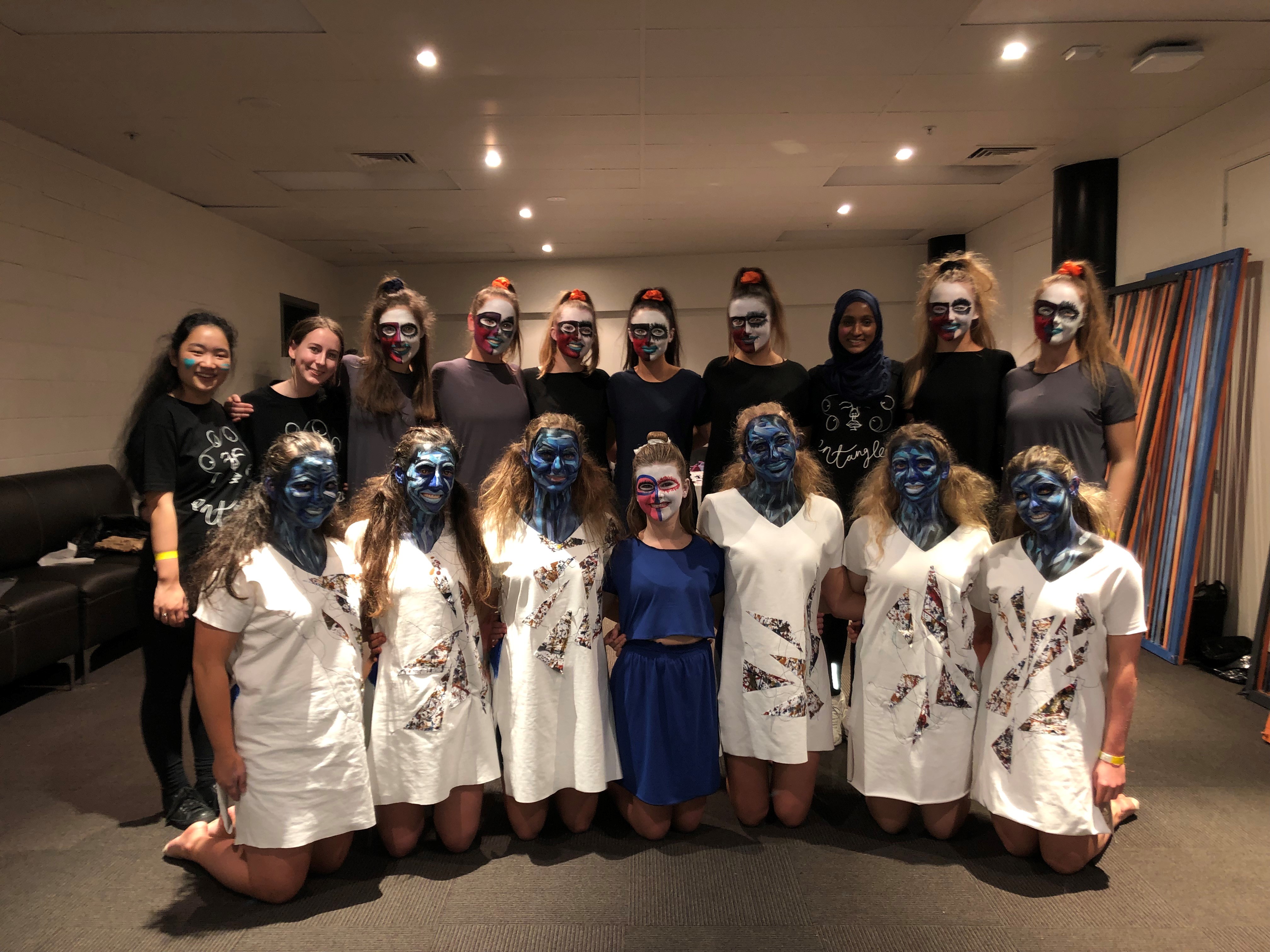 On 5th June 91 students competed in Show Quest 2019 (formally Stage Challenge) at Spark Arena. They did amazingly well and came away with multiple awards as well as coming 2nd overall. We are so proud of our result and our awesome team.
Our 10 minute performance was based around a young person pursued by the whispers of insecurity, and damaging thoughts that encase their mind, breaking down their confidence and overwhelming them with self-consciousness. They face ups and downs in their journey, eventually discovering that they cannot sustain shutting down their thoughts altogether. They then learn to work with their thoughts, teaching those whispers to be kind. By understanding their worth and learning that they are enough, through any judgement that they feel comes their way, they are able to free themselves from the hurtful feelings entangled in their mind.
We hope to trigger a thought process for the viewers of this performance, acting as a catalyst in people's journeys of overcoming self-consciousness and learning that their value can never change and that they are enough.
Congratulations to everyone involved and especially the leadership team and lead dancers–
Overall Leaders - Chloe Smith and Isobel Getty
Chore Leaders – Ellie Cammell, Lucy Spence, Antonia Aimer, Rylee Lister
Admin Leader – Ana Hoonhout
Set/Technical Leaders – Paris Collett and Sophie Brooks
Costume/Makeup Leaders – Safra Mohideen and Lily Scott
Lead Dancer – Luka Jefferson
Whispers – Mika Chang, Lucy Neutze, Paige Ardern, Katie Cathro, Amelia Allpress and Rylee Lister
Special thanks to the awesome teacher support crew – Nicola Rennie, Helen Huitema, Julie Waddell, Kathy Riley, Deepika Chand, Courtney Horler, Courtney Wentz.