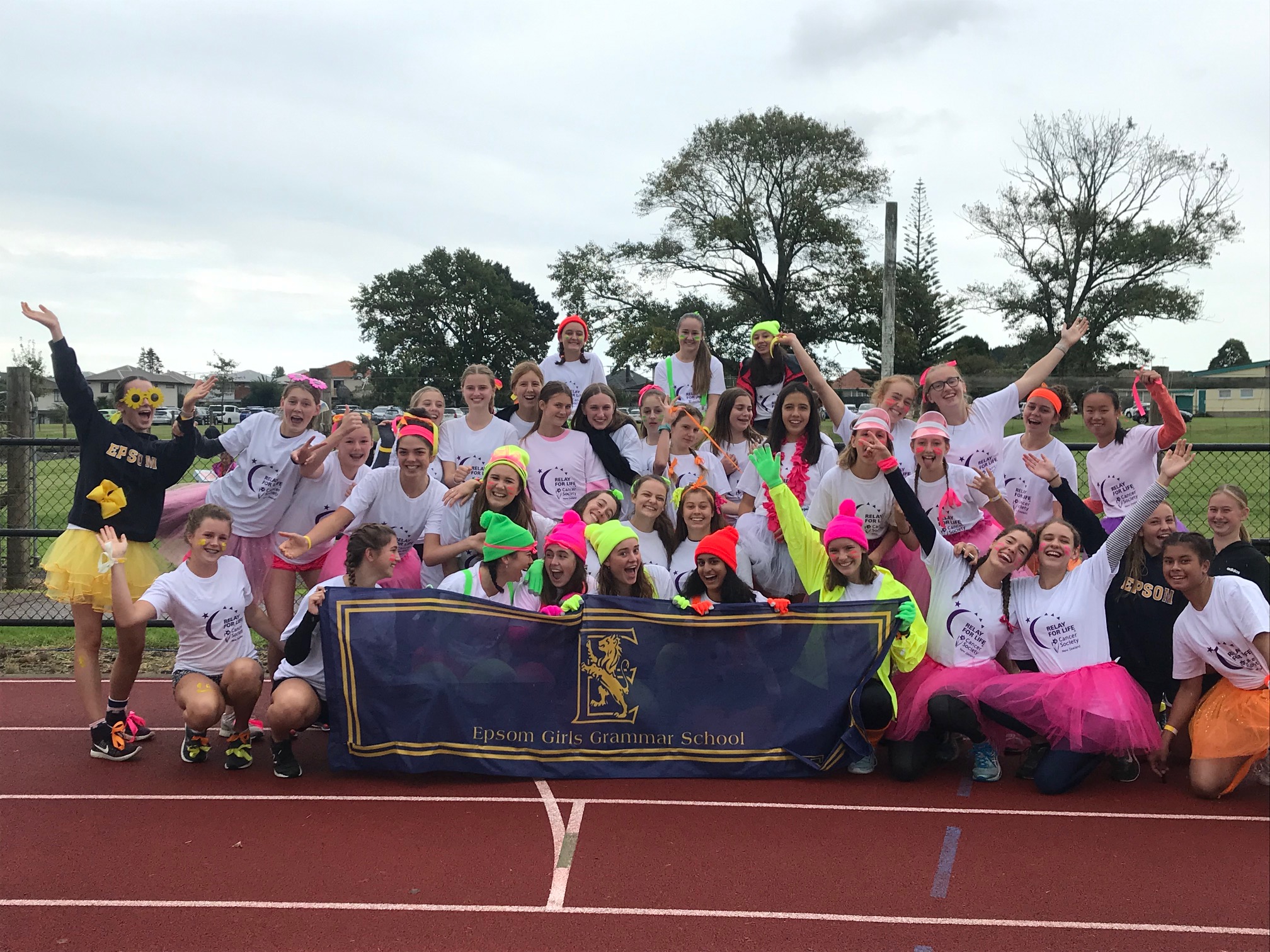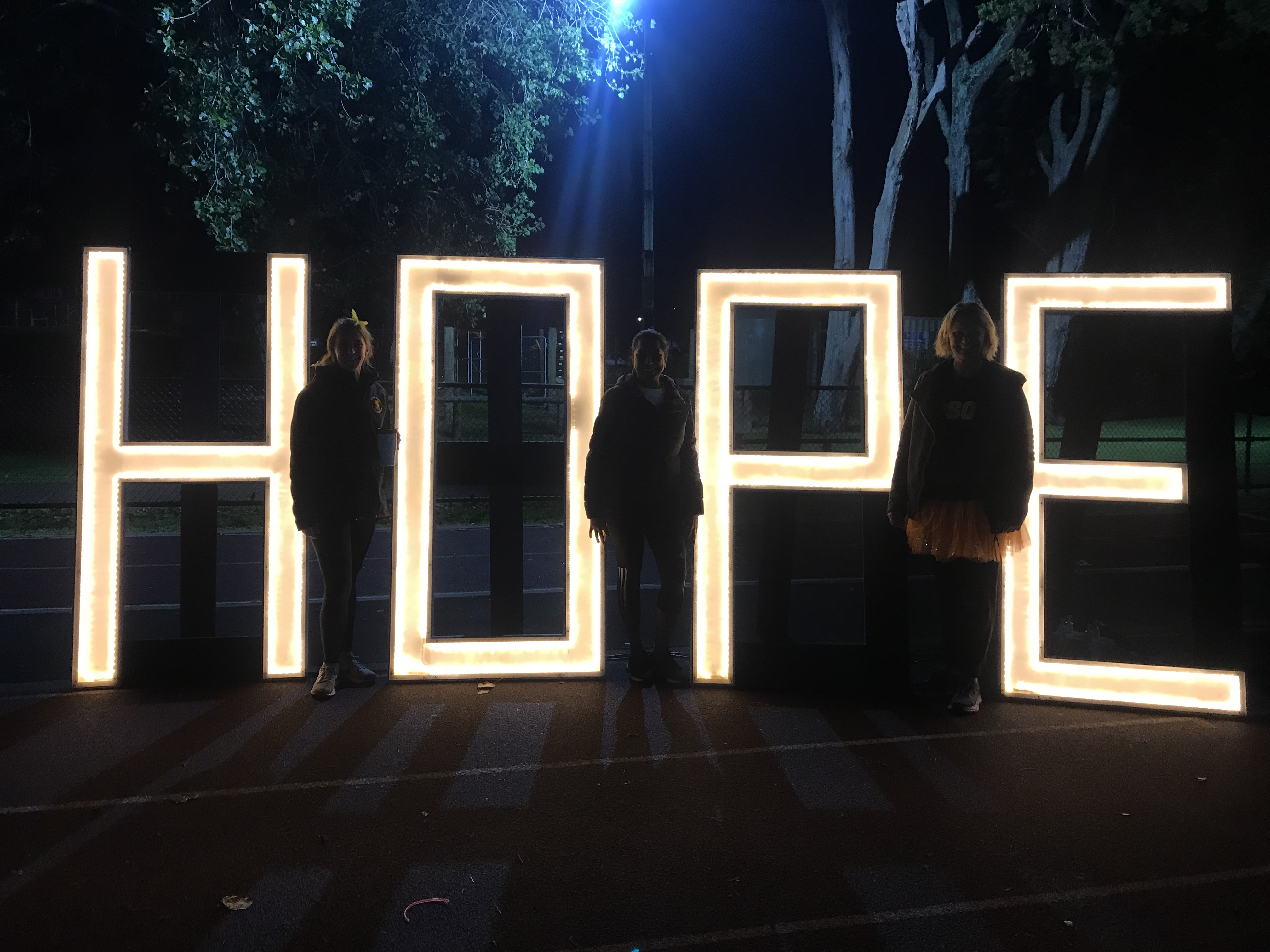 Relay For Life is a fundraising event organised by the Cancer Society annually. The event raises money that goes towards supporting those going through cancer, funding important cancer research and implementing health promotion initiatives to reduce cancer for future generations.
We have now completed our two Relay For Life events in Pukekohe and Mt Roskill – 36 hours of walking/running with 155 EGGS students involved.
All up we clocked up 13,500 laps of the track which equates to 5400km – the equivalent of walking to Sydney! We averaged around 33.4km per person, nearly a marathon each. The amazing Lucy Clark in Year 12 ran/walked (mostly ran) a DOUBLE marathon this weekend – an incredible effort.
But most importantly, the girls fundraised a total of $44,124.73 and counting for the Cancer Society. Seven students raised over $1000 each. Well done to Temepara Bristow, our top fundraiser at $1667.49 so far. If you would like to help us increase this further, follow this link to help the Cancer Society in their valuable work in the fight against cancer.
Thanks so much to all the staff that came along and helped and again, congratulations and thank you to the students involved.