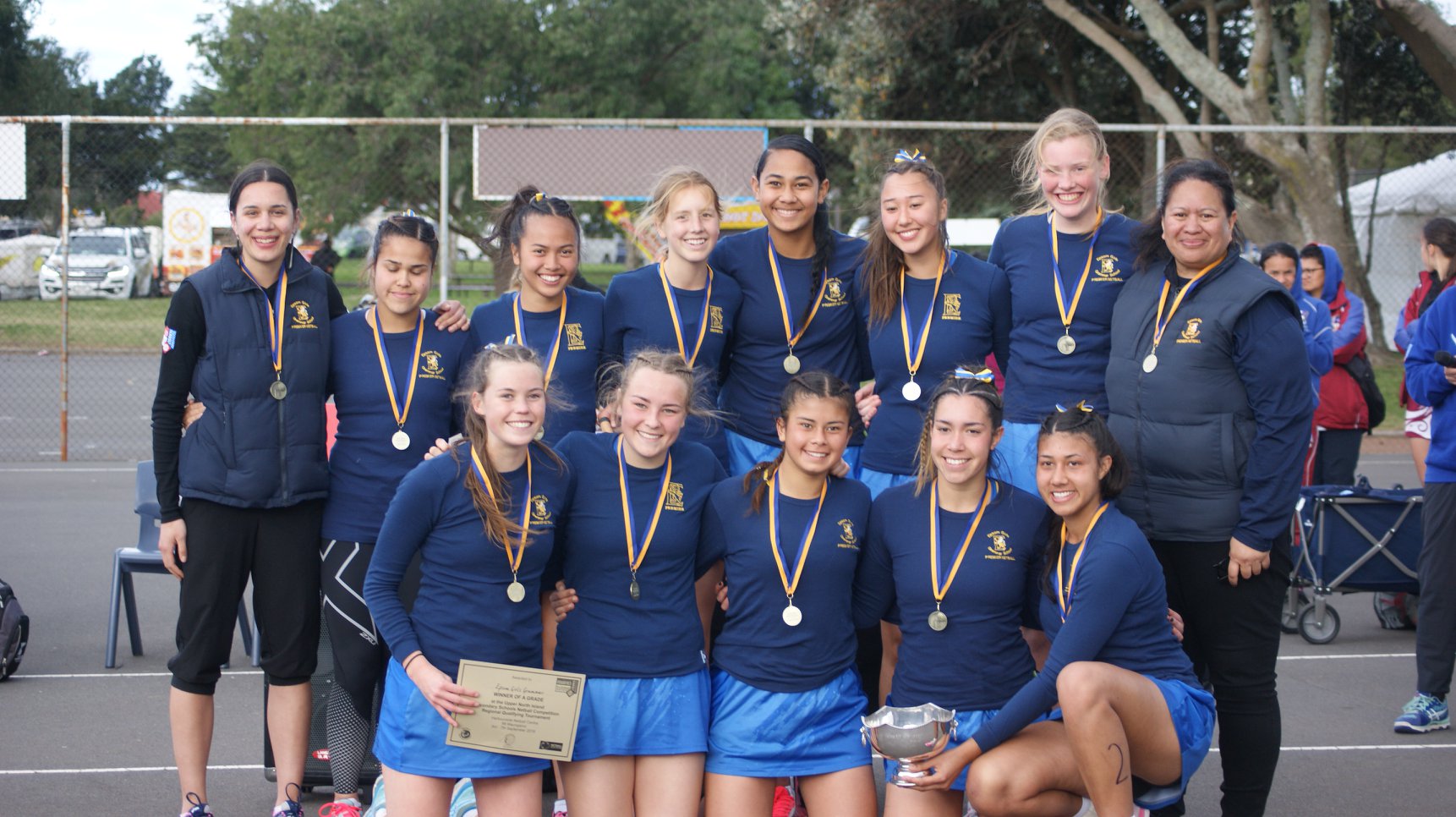 Epsom Girls Premier Netball Team have created history by winning the UNISS netball tournament last Friday, a first for Epsom Girls Grammar School netball in the 20 plus years the tournament has been played. Epsom played MAGS in the final winning 31-22. Killarney Morey was named MVP of the Final game and made the tournament team along with Captain Greer Sinclair and Vice-Captain Bianca Nagaiya. The team now prepare for the Pita Pit NZ Secondary Schools Netball Championships which are being held in Timaru, Tuesday 9th of October-Friday 12th of October.
EGGS sporting achievements for the week also included:
Curling - Congratulations to the Epsom Girls Grammar School Knock Out Curling team who won the NISS Curling Championships, Curl Out and Benedict teams placed 4th and 5th. Good Luck to the team who are competing at the NZSS Championships at the end of this month.
Cycling - The Cycling team competed at the Cycling Northern Tour over the weekend competing in an individual time trial, hill climb and criterium. Congratulations on the following outstanding results: 1st Ella Wyllie, 2nd Lucy Thomson U17 Girls, 3rd Bee Townsend U15 Girls, 2nd Maia Barclay U14 Girls. Good luck to the team who prepare for Nationals.
Lacrosse - The Epsom Lacrosse A team placed 2nd at the NZ National Championships, the team played St Peters Cambridge in the final.
Football - The Football team placed 3rd at Nationals, this result is an outstanding achievement being the best Epsom has placed in many years.
Underwater Hockey- The Junior A team placed 3rd and the Senior A team placed 4th at the NZ UWH National Championships in Rotorua.
Hockey - The Epsom Hockey team placed 4th at the Audrey Timlin Memorial Tournament in Invercargill. Another great result for Hockey in comparison to the recent years.
Fencing - Congratulations to the Epsom Fencing team who placed 5th in both foil and epee women's team competition at the NZSS Championships and to Jessica Kaiser who placed 7th in the individual women's foil event.
Basketball - The Senior A Basketball team placed 8th at the Auckland Premiership Tournament at the North Shore Events Centre.