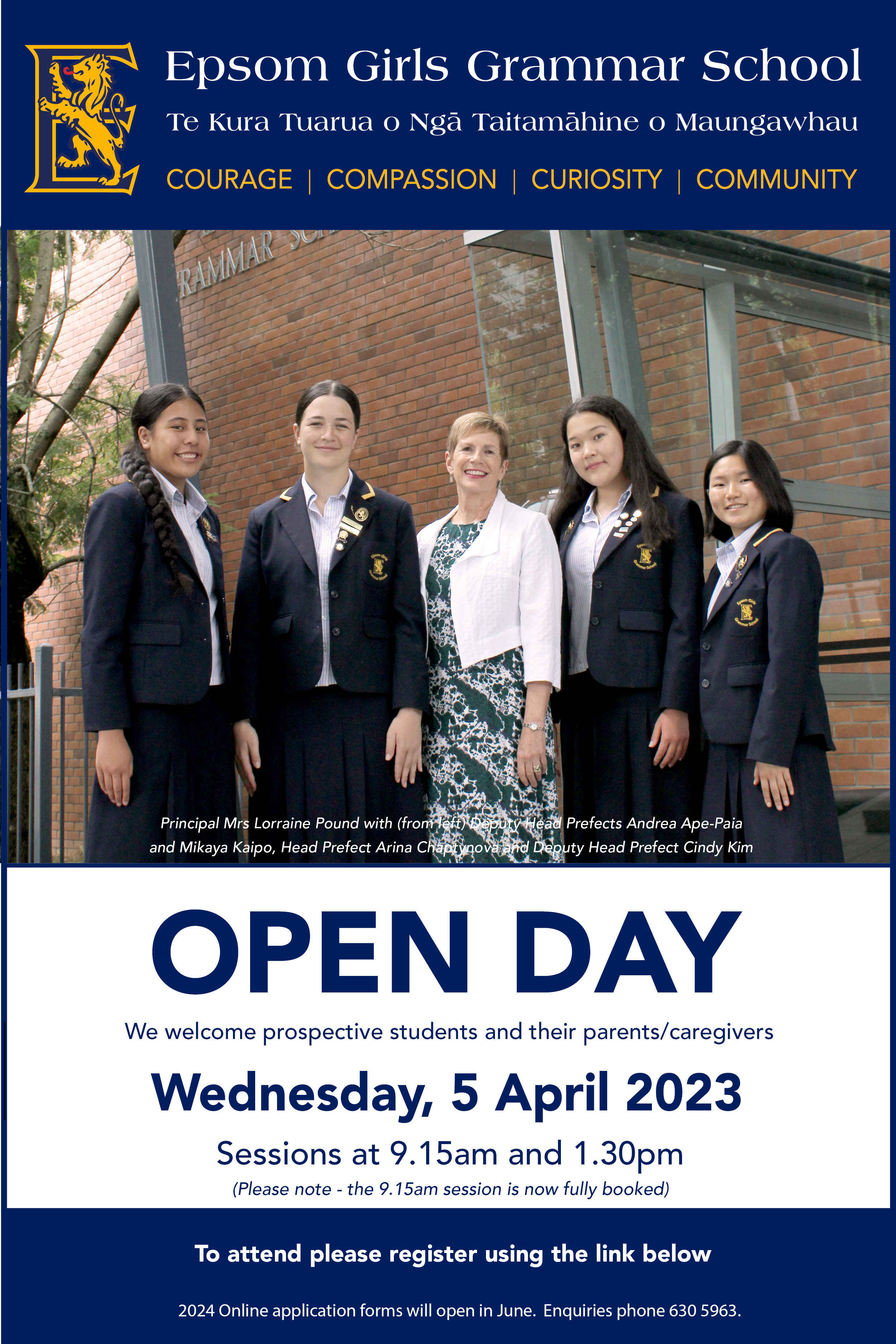 Join Us
We warmly invite prospective students and their parents to join our Open Day on Wednesday 5 April 2023. There will be two sessions, one at 9.15am and the other at 1.30pm. Our local schools will have session times allocated.
Please meet at the Marjory Adams Hall to be welcomed by the Principal, Lorraine Pound.
To register to visit the School click here.
If you're interested in viewing our boarding facility, Epsom House, a tour will leave from Reception in the main administration building at 11.30am and return at 12.30pm.