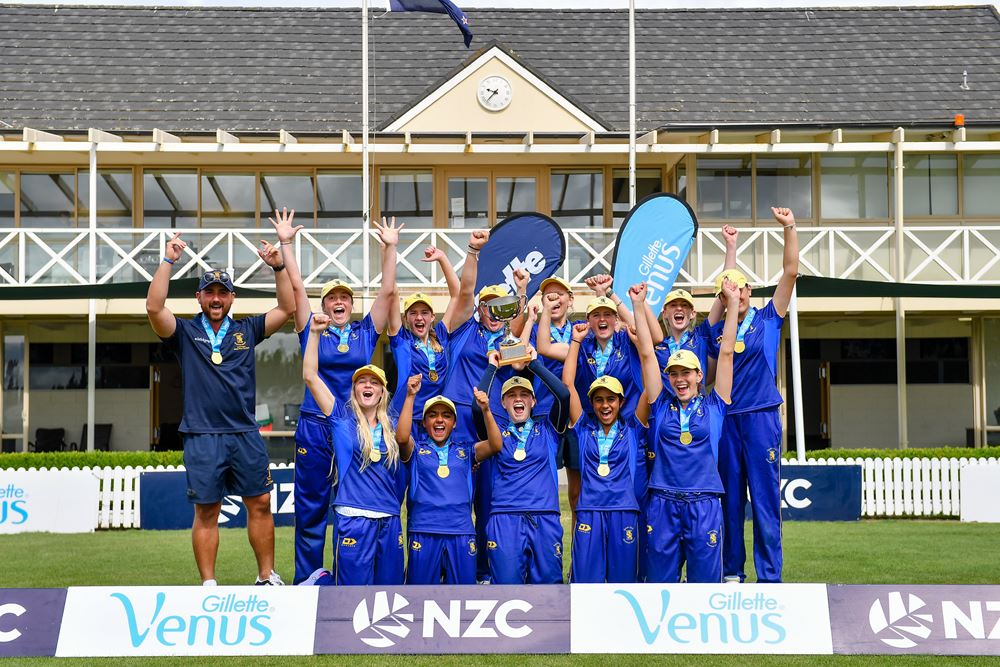 On Monday 19th December 2022, the EGGS Premier Cricket Team travelled to Lincoln to compete in the New Zealand Secondary Schools Girls Gillette Venus Cup Cricket Tournament. Led by team captain Elizabeth Buchanan, Epsom Girls Grammar School Cricket earned their place at Nationals through qualifying in the T20 National Qualifier Tournament in Term 1, making EGGS the Auckland Representatives at Nationals.
On the back of an unbeaten run over two days in Lincoln, Epsom Girl' Grammar School claimed the title of Gillette Venus CHAMPIONS. Their final showdown against Christchurch Girls' coming down to the last ball was a fantastic display of school cricket and the EGGS spirit!
Well done to the EGGS Cricket team on their outstanding achievement. An awesome way to end the 2022 year, and we look forward to what's to come for EGGS Cricket in 2023.