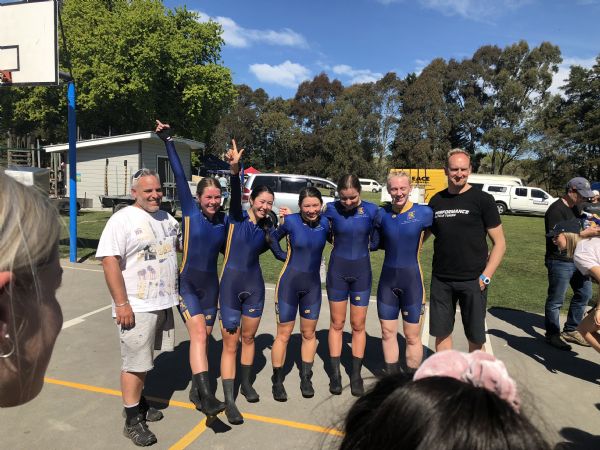 Epsom Girls Grammar teams achieved some exceptional results this year at the National Secondary Schools Cycling Championships, held in Christchurch during the first weekend of the school holidays. The Senior A team came first and were crowned national champions, as welll as Auckland and North Island champs too. The Junior A team came second with an outstanding ride.
EGGS teams were:
Senior A: Stella Nightingale – Captain
Hannah Berry
Poppy Buissink
Lucy Thomson
Ella Wylie
Junior A:
Scarlett Buissink – Captain
Lily Brinsdon
Queenie McElwee
Bee Townsend
Senior B:
Annabel Brown - Captain
Rachael Berry
Emilia Perez Raynaud
Eva Ruddenklau
Junior B:
Georgie Christie – Captain
Maia Barclay
Phoebe Carter
Junior C:
Caitlin Bell - Captain
Abby Ruddenklau
Isabella Rui Qi Adams
Congratulations to all riders and a big thanks to our supporters.